ORIGINAL VIDEO TOUR OF PROPERTY FROM SEPTEMBER 2020
On Location Sunday Services are now being offered at the new Unity Campus.  All Sunday services are also live-streamed on YouTube.  Recordings of the services are available on this website's video gallery, as well as YouTube.  Whatever your comfort level, there is a way for you to experience Unity!
Things to know about the new property
1.  Seating is in clusters at tables.
2. There are drinking fountains, one of which refills water bottles
3. The Great Hall is totally accessible.
4.  We have eliminated any separation between the sanctuary and fellowship hall.  You are welcome to have beverage before, during and after service.
5.  There is a special seating area for families with young kids - crawl mats and upholstered arm chairs.
We are still learning the best ways to serve everyone.  Share your comments.
2022 Project Work
Unity Library has been re-established and is growing.
Added ADA Bathroom and Office to Lodge through the efforts of Jerry Podany and Stacey Ames as well as other volunteers who shared their time and skills.  We did hire a professional architect for the building plans, an electrician and a plumber.
Reinstalled rest of upper-level deck through the volunteer efforts of Jerry Podany, Greg Edwards, Tom Cody and others
As of September 2022, we are getting close to receiving an occupancy permit for the Lodge
Work is in progress on a labyrinth and a memorial meditation forest.
2023 Project Work: Upgrade Lodge lower-level bathrooms and Activity Room
2021 PROJECT WORK HISTORY
We received our full occupancy permit (for 349) for the Great Hall. June 2021
Electronic sign installed and operational October 2021.  
With the installation on the sign, we completed everything to meet compliance with Delhi Township.  Our next major project is working to get the Lodge open to the public.  This will require replacing the upper deck, installing a Ramp, ADA bathroom on top floor, repair of bathrooms on lower floor and work on the flooring in the activity area.  We would also like to get the central air for the Lodge reinstalled and working
Permit for sign was issued July 26th.
Week of July 1st - Our new fire alarm system was installed.  We anticipate permanent occupancy for the Great Hall for 350 people by the end of July.  The Lodge still has a number of things to accomplish to comply with code for public occupancy.
June 17th, 2021 Unity Spiritual Center of Lansing received a temporary occupancy permit for 125 people.  On location services being Sunday, June 20th.
The final occupancy permit of 350 people will come when the new Fire Alarm System is installed around the end of July.  The Lodge portion of the building is not option to the public until we add a ramp and ADA bathroom.  This will likely happen sometime this fall or next spring.
 As of June 1st, anyone attending a Unity function who is completed the vaccination process is not required to wear a mask.  For anyone not vaccinated, the CDC recommends wearing a mask.  Unity will no longer be doing contacting tracing.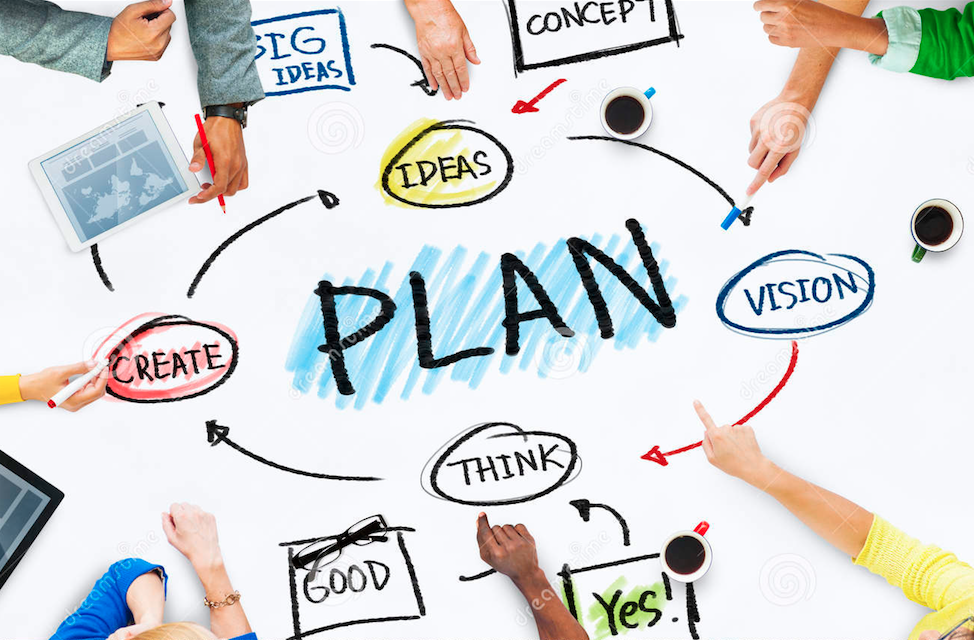 May 28th, 2021
We have just a few things to complete to receive a temporary occupancy of the Great Hall.
1.  A plumber and an electrician need to complete the install and permit process of two drinking fountains.  They are tentatively scheduled for June 9th.
2.  Once that is complete, the city inspector will do an inspection of our building. 
3. Once we pass inspection, the Fire Department will recommend a temporary occupancy permit for 125 people in the Great Hall for 90 days.  (We will have received our standard occupancy of 350 for the Great Hall as soon as the new fire alarm system is installed and inspected.  We have contracted for the system and expect it to be installed later this summer.)
4. Under our temporary occupancy permit, we are required to have a living person with the ability to call the fire department on "Fire Watch" anytime the building is occupied.  The Ushers will cover this.
5.  All emergency lighting, proper signage, exit signs etc. are code compliant.
May 21st Project Updates
Priorities for Opening Great Hall for Sunday Services
1.  Installation of Electric Water Coolers with permit for electric and plumbing
2.  All "Exit" signs and emergency lighting functioning
3..  Fire Alarm System:  Contract for purchase and Installation
4.  Internal signage 
5,  Monitoring Reports on file with Delhi for Environmental Sewer Testing, Grease Traps and Material Safety Data Sheets
5. Designated Fire Watch person at all services required for temporary occupancy
6. Final inspection for approval for temporary occupancy
WISH LIST OF PROJECTS TO BE ADOPTED
1. Replace lighting inside stained glass piece that used to be in the front of the sanctuary
"Ta-Dones" for May 1st - 14th, 2021 - click on links to pictures on Facebook page
Grounds:
1.  Planting completed to comply with Delhi zoning for church properties.  A watering system of hoses and volunteers is being developed.  Thank you Jerry Podany and your right hand helper Craig Young
2. Sidewalk Entrance to Great Hall has been "lifted" to create a smooth transition for mobility accessibility.
3.  Grass mowing has begun - partially done by previous owner Steve, and partially done by Jerry and Craig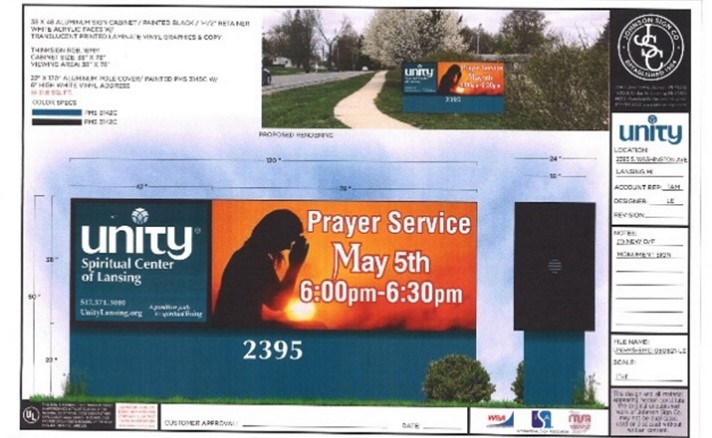 4. Quotes in for New Roadside Signage - to the board for decision.  Thank for researching this Greg Edwards 
(NOTE: the Orange is part of a changeable electronic graphic system.
5. Ground cleanup continues - Thanks Jerry and Craig
6. Directional Signs for the "Office" made and installed - thank you Sue Winkelstern
Great Hall/Sanctuary
1. Television monitors installed - still need to be hooked up to coaxil cable The pictures tell it all.  It took a team of 4 - Sue, Stacey, Jerry and Craig. Still looking for help in getting the third monitor in place at the back of the sanctuary.
2. Podium Lights have arrived. In process for installing - need electrician to install ceiling plug
3. Kitchen and Pantry organized and made ready.  Refrigerator due in July. Thank you Nan Podany and all your helpers
Lodge
1. Foundation Repair Complete - expect to reinstall deck in June or July
2. Activity Room emptied.  Thank you to our team of Wonder Women
3. Workroom created for tools and supplies need in the building in area where the foundation repair was completed
April 26th
CODE COMPLIANCES – Top Priorities
Delhi CODE Requirement for PLANTING: Luke Landscaping completed planting.
Non Code Items completed this week:
LODGE
a. Floor painted in Jerry's workroom
b. Foundation repair complete –           replacing deck – held back $1000 on $10,000 invoice
c. Paint fundraiser started for 8 gallons of paint, 3 of primer - $200 in gift cards plus$100 donation
d. HVAC tune-ups completed. By John E Green. Waiting for invoice (estimate $800)
Note: Large furnace/ AC Repair needed – broken heat exchanger – $5300 to replace – this needs to go to the board for approval.
GREAT HALL
Great hall basement furnace – Jerry repaired ceiling heater with replacement motor.  $135
B. Nan purchased refrigerator for Commercial Kitchen from her B-day fundraiser– delivery in 6 to 12 weeks. (June – August)
Shampooed rug in Pantry Pass Through Room – items moved back in
Ground Work             Craig Young has continued working on cleaning up the grounds. 
Accomplishments for week of April 19th
Accomplishments for week of April 19th
CODE COMPLIANCES – Top Priorities
Door levers: Changing out door knobs to door levers – COMPLETED except for 3 doors. Thank you Sue, Stacy, Nan
 Great Hall Bathrooms – COMPLETE (signs, door handles etc.) - Thank you, Sue, Stacey and Nan,
CORE PLANTING: Luke Landscaping completed planting bushes. Next week trees
Non Code Items completed this week:
LODGE
Rain and animal cap installed on Chimneys –DONE      $1300 for chimney repair
Foundation repair complete –     $10,000  still to be done: replacing deck
Paint fundraiser started for 8 gallons of paint, 3 of primer - $200 in gift cards
HVAC tune-ups completed. By John E Green. Waiting for invoice (estimate $800), Repair needed – broken heat exchanger on one Great Hall Unity, Basement ceiling furnace needs new motor: Jerry to replace motor - $135
e.   Counting Room (and storage) under the stairs– essentially complete
f.    Lower Level Bar removed
GREAT HALL
Television monitors – Arrived. Dan to donate wall mounts for TV's
Roof repair over range hood on Great Hall repaired by John Paul Pryor - $400
Lighting system - -waiting for delivery date.
Pipe suspensions system for lights purchased– needs to be painted and installed
Comcast – increased speed for better delivery of live streaming ($90/month)
Ground Work
            Craig Young has continued working on cleaning up the grounds.  Composter created.
            Luke Landscaping has planted the bushes. Trees to be planted next week  to comply with Delhi Township Code requirements.
Note: Need to establish a Ground Team Interested in grounds: Peggy, Kathy?
Gift of a labyrinth in the works            
---
Accomplishments for week of April 12th                                                                                                                                                    Click for link to Kitchen Needs List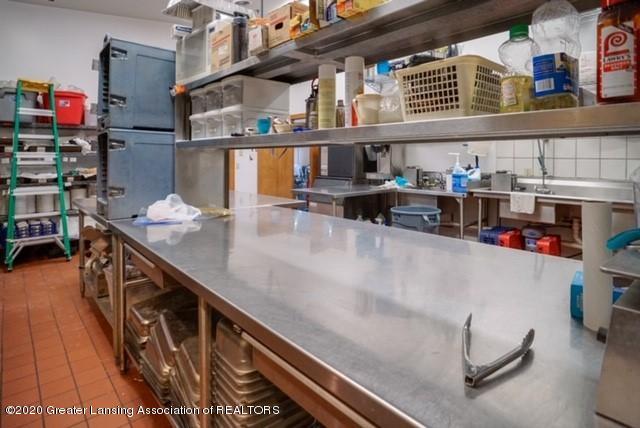 CODE COMPLIANCES – Top Priorities
Environmental Testing Station - $11,000  work in progress on April 16th
Fire Alarm upgrade to code – Delau Quote         $16,221.73, waiting on quotes from Guardian and Centennial
Drinking fountains – Water Cooler: has to be attached and connected to sanitary drain system.  Estimate $1300 each  Quote from Michigan Plumbing supply – for ADA and one with bottle filler.  Dan will order two following board approval
Door levers: Changing out door knobs to door levers – Complete except for 6 doors.  Final locks arrived.  The WW (Wonder Women) installing door levers Monday. Lock smith coming Tuesday to rekey.
 Great Hall Bathrooms – COMPLETE (signs, door handles etc.)
CODE PLANTING: Luke Landscaping began planting on property lines April 15th
Non Code Items completed this week:
Note: Need to establish a Ground Team  Interested in grounds: Peggy, Kathy
            In the works – labyrinth on Tee area outside Lodge
LODGE
Rain cap and animal trap installed on Chimneys – TO BE DONE
Lodge Lower Level Locker/ Bathrooms – Decisions on Design Colors April 17th
Paint fundraiser started for 8 gallons of paint, 3 of primer
Chimneys and their repair, also install rain cap and animal cap – additional $100
HVAC tune-up completed.  Repair needed – broken heat exchanger
Foundation repair Half wall by back exit door will remain. Foundation wall FIXED.  Steel beams installed inside.  Deck to be reinstalled

JERRY to estimate the cost of materials to re-install and repair the deck that was removed for foundation repair.
GREAT HALL
Television monitors – Greg purchased April 14th from ABC. Dan to donate wall mounts for TV's
Roof repair over range hood on Great Hall repaired by John Paul Pryor - $400
Lighting system -
Updates as of April 2nd, 2021
 Letter to Inspection Company about what they missed.
Giving/loaning 2nd buffer to Allen Street – report to board
Occupancy Permit Status:– Building permit approved with Fee of $900.  We have to have work done prior to receiving occupancy permit.  After final inspection, we get the occupancy permit
Updates on Lodge:
Working on ramp quote for latest sidewalk style design
Chimney repair – almost completed
Foundation wall repair – Will start week of April 5th
Roofing – shingles delivered.  Start date estimated to be mid-April
Lodge plans complete - ready to go out to bid
"Christmas Room" and under stair storage: complete to code.  Flooring still need to be laid
Updates on Sanctuary Building
AV equipment is on schedule to be ready for Sunday's live streaming
HVAC tune-up and repairs: Sharon waiting for quotes from two companies
Quote on mud-jacking the entryway or repouring concrete – Jerry
Levered door required in Banquet Hall beuilding to be ADA compliant.  Board approved expenditure of $1200
Quote needed from Delau and Guardian to upgrade our fire alarm system
Vertical grab bars to be added to women's and men'sm ADA stall in Banquest Hall building
Baby changing table for men's room arrived
ADA Signage on order through Amazon
Watercooler – one is hung, one needs to be ordered.  Plumbing and electric required
Dan to research drinking fountains, Jerry to check to see if HNDCP fountain is fixable
Updates on Grounds
 Signage – waiting for quotes from Greg Edwards (need installation by mid-July)  Note: Will need two dedicated circuits from block building for electric sign
Environmental testing station status:  Price increased from $5,000 to $11,000 because of location (11 feet deep and in sand)  Work to begin mid-April
Walnut tree:  Main piece purchased for $100.  Rest of cut trees have been cleaned up except for some branches from walnut tree
Design Team – next meeting is Saturday, April 10th to determine colors for Lodge bathroom, library location
WORK COMPLETED FOR WEEK OF MARCH 22nd
LODGE BUILDING
RAMP estimate quote by April 1st to send to Board meeting. Design updated to a 'sidewalk'.  The porch will be rebuilt to code.  Final design is a simple slope concrete sidewalk
Inside Hand Railings stained, old railing taken down
Dry Wall painted under the stairs.
Board approved $5000 to hire Jim Barnhart to install sewer testing station ($5000). Miss Dig marked utilities – required for occupancy permit
Design Team: Decided on Lodge ADA bathroom design with sink and toilet on same wall and Food prep area on wall outside of office/bathroom
Chimney Repair:  work has begun
Room under the stairs:  Walls and ceiling primed
SANCTUARY BUILDING
OCCUPANCY Sent Allen Bryant  a letter that we have hired Jim Barnhart (517 204-1886) to install our Sanitation Testing Station.  The grease trap handles have been replaced.  Waiting to hear from Bdg inspector Darrin Bennett and Fire Marshall Brad Drury
Chimney repair started. 
Final AV Cable installation – Completed
Design Team: made decision on Lodge layout for office and ADA Bathroom
Send Lodge reno out to bid as soon as architectural plans are ready (Dan)
Sanctuary wiring for audio and visual still in work.  Video hub will not be here till mid April
Tested Front lighting of podium tol allow cameras to 'shoot' into the open windows
Banquet Entry – Mudjack entry (check with Ramp cement person to get price of repouring)
AV Closet Complete: painted, baseboards added, electrical outlets installed
BOARD approved release of 37 red folding chairs – 12 to be kept in basement
Board approved $1200 expenditure to replace all door knobs with black levered handles to be ADA compliant.
GROUNDS
LANDSCAPING –Code Requirement:  getting a revised quote with some other bushes to keep maintenance minimal.  Contracted with Luke Landscaping.  Board approved expenditure of up to $30,000.
Cut trees, branches etc:  all debris removed except for a few branches of walnut tre
WORK COMPLETED FOR WEEK OF MARCH 15TH
SANCTUARY AV – more installation of equipment
COMPLETE: Added electrical outlets to sound booth for sound and for refrigerator, AV cart complete except for rack, Steve and Razz to complete sound install
Purchased a video hub and a mini stage box for sound.
COMPLETE: Carpet installed on podium
COMPLETE:  Electrical outlets added to AV Closet
Sanctuary table covers – cream – 15 on order
Simon Roofing submitted building permit application for:  foundation/Chimney/roofing - waiting to get approval – Dan to call to check status
COMPLETE: Logos applied to lectern, bar and golf carts
COMPLETE: No Trespassing Signs installed
COMPLETE Installation of handrailing complete –
Dark stain choice to finish them week of March 22nd
COMPLETE: Plans for Lodge – Design Team decision to be made on layout
COMPLETED Kitchen cleaning company came back and finished the job
TO DO: Need to paint two stainless steel table shelves
Pantry items put away
WORK COMPLETED WEEK OF MARCH 8TH
Hand Railings in midst of installation
Dry Wall installed under the stairs
Occupancy permit application submitted to Delhi Township
Architectural Plans Completed
Sanctuary wiring for audio and visual has begun
Things needed for Unity campus
Two toilets
Covers for sanctuary tables
WORK COMPLETE DURING WEEK OF MARCH 1ST
Sanctuary podium and tables put into place.
Lockers, sink etc, moved to lower basement.  Tables moved to closet (See Design Report)
Repair of leak in Grand Hall caused by debris and melting ice   
      a. May need plaster work or paint on ceiling
Commercial Kitchen professionally cleaned.  Walls and countertops not cleaned. 
FOLLOW-UP: Dan to check with cleaning company's contract on what was covered.
HVAC Company removed freon so we could move air conditioners for Foundation repair. He is getting Jerry a manual for the furnace.
Sink disconnect and moved from Activity Room
Consumers Gas did a free energy assessment. They installed a new, remote controlled thermostat for the Lodge, as well as replaced some light bulbs and installed aerators on faucets. They also provided a report with recommendations
Sanctuary leak is a non-issue
Plumber fixed backed-up drain in Lodge bathroom and removed broken toilet.  Need new toilet for women's and for men's bathroom. (Each has one functioning toilet right now)
Kitchen Pantry: unboxing and organizing of kitchen supplies
Wood-chopping of tree which were removed
Architectural plans for foundation repair ready to be submitted to Delhi for permit
REPAIR of DECK after wall is fixed – Nate Shipley will do that
TO DO
Building Inspection Company – Dan to contact regarding items missed
FOLLOW-UP: Dan to check with Kitchen Cleaning company contract on what was covered.
NEW: Safety issue around lower basement door well – need barrier of some kind
Dan: Contact Fire Marshall Brad Drury about occupancy permit for Easter
Jerry to follow-up re selling walnut tree
DESIGN TEAM REPORT
All the chairs and tables were moved to the south side of the sanctuary in preparation for platform and table setup.
Chris McEnhill brought in more quilts for hanging in the lodge.
The long tables on the south wall of lodge near Jessica's desk were sorted through, organized, and put away. Tables were removed.
The sanctuary platform and piano were set up with the help of two hired men and tables spaced 8 feet apart for future in-person service.
Desks, lockers, risers, kids' tables, unneeded shelving, lower-level sink under the bar and much more moved to the basement for storage.
Long tables stacked in sanctuary tall closet.
Decals for the podium, moveable bar, and golf carts were ordered.
Sample table coverings were ordered for the 5-foot tables in sanctuary.
I, Sue Winkelstern, was reminded over and over and over what the meaning of team really means. I am so very grateful for the generous flow of cooperation of all who are working to transform our new home into just that, our new home.
PROJECTS COMPLETED WEEK OF FEBRUARY 22nd
Tree removal around Lodge
April date to be determined to have an open cutting session on wood by block building and pole barn:  Greg E, Sue, Chris J, John McEnhill, Jerry to cut wood – anyone wanting to firewood to come out and cut
Jerry exploring options for walnut tree:  sell or mill for lumber 
Possible purchaser: Kelvin Potter 517-927-6798
Property Tax Exemption Application filed. (Due date March 5th)
Water heater:  80-gallon tank complete.
Signage:  Temporary (6 month) road sign installed.  Two other vinyl signs hung in front and back of property.
 Need someone to take on project of finding a couple of sign companies to give us designs acceptable to Delhi township and estimated prices – DAN to find someone to take on project
Lock and Key to pole barn installed. Matches block building. Salt moved inside pole barn
Lodge Porch Light – installed
Hung quilts in Lodge to deaden the sound and look at color palettes
Plus minor projects all through the building – sluggish plumbing for lodge toilets, capping gas pipe in Activity Room, etc.
Progress week of Feb. 14 - 20th
  New vinyl signs to cover Chisholm Hills sign have been ordered.  We have 6 months to get our permanent signage for the roadway.
  Checking of all emergency exits light and emergency lighting. 
  ACCESSIBILITY RAMP  - Chris McEnhill presented two location possibilities which will go to design team for final choice.  Chris and Jerry are getting quotes on product and     installation
  COMPLETE: Doors rekeyed (except for Lodge kitchen door)
  COMPLETE: Tech Team: Location of AV booth settled on as a movement cabinet stored in sanctuary closet
  COMPLETE: Motion sensing switch in kitchen and women's rest room
  COMPLETE: Lodge Drink Cooler – sold for $300 and moved
  IN WORK: ARCHITECTURAL PLANS – Hired Roger Donaldson: township change of use reqirements & engineered plans for foundation repair
  IN WORK FIRE SUPPRESSION
  Dan met with Fire Marshall – Brad Drury about compliance needs
  Guardian Alarm Company:  Jerry met with them. They need architectural plans to give us their plan for service, including possible smoke alarms in Lodge
   IN WORK TREE REMOVAL- Wednesday Feb. 24th (weather permitting)
  Waiting to hear from HVAC guy to remove air conditioner under deck.  Jerry will try another company
  COMPLETE:  Stacey and Jerry cut section out around walnut tree and removed lattice in prep for Clark's Tree service removing walnut tree.
  IN WORK FURNACES:  Jerry working on two of them.
  IN WORK WATER HEATERS:  Jerry fine tuning
  IN WORK ELECTRICAL Lights, Plugs, Safety Exit Signs:  Jerry, Ron, Stacy working on them through the building
 
Progress week of Feb. 7 - 13th
Outside fire alarm replaced. Restroom lockers cleaned out (cominations for padlocks).  New fridge delivered to Lodge kitchen. Great hall carpets shampooed. Lodge women's shower de-molded and painting started.  Old golfclub nooks removefrom lodge basement. On-going checking of all electrical plugs, light fixtures, "exit' signs
Work continues on furnaces and water heaters to insure that they are running well.
Temporary signage at road - waiting for approval of 3rd application.  We will have 6 months to get to a permanent sign at the road
Handicap Ramp Report: Chris McEnhill has submitted three designs, recommended using composition material as safe and low maintenance.  
Hired architect Roger Donaldson to create plans to submit to the City to complete 'change of use' / occupancy permit, as well as engineered drawings for Lodge foundation wall repair. Nate Shipley has been hired as contractor.
Clark's Tree Removal by Lodge - scheduled for Feb. 19th or 24th depending on weather.  Deck, lattice and air condition needs to be removed in order to fully take down walnut tree.  Looking to have Nate Shipley removed deck prior to Feb. 19th.
Simon's roofing has been hired to install new roof and rain gutters on Lodge and to replace facia and soffits where needed.  We are waiting of pole barn roofing until we know more about other expenses.
Progress week of Feb. 1st - 6th
Project Team:  Getting quote on repairing cinder block wall.
                         Continued work on un-freezing fire suppression system, de-salting water heater, prepping podium platforms.
                         On-going deep clean of building.  Waiting for board approval for professional cleaning of commercial kitchen.
                         Working on Fire Suppression system and Guadian Fire Alarm to understand system
                         Tree removal around pole barn completed.  Trees around Lodge  still to be done.
                          Handicap ramp:  waiting for information from Delhi township and suppliers.  (Chri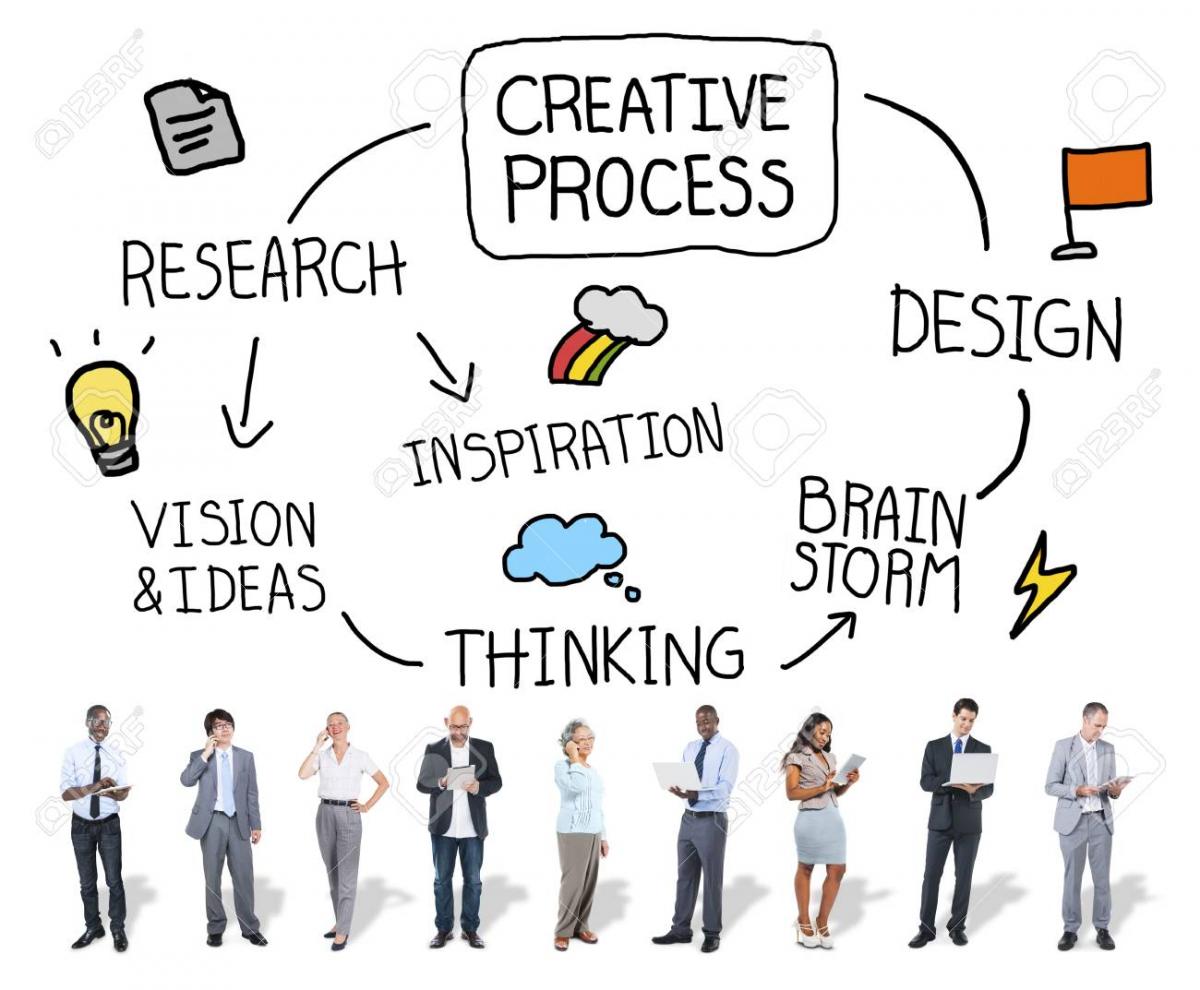 s McEnhill, Deb Pennington)
                          Rekeying of Lodge.
Design Team: Met Feb. 2nd to determine shingle color and send recommendation to the board. Meeting Saturday, Feb. 6th at Unity and online to discuss color palette for Lodge, Signage
                        (Sue Winklestern, Nan Podany, Wynn Potter, Sharon Lininger, Carol Maynard, Nancy Cody)
Tech Team: Met to discuss using TV monitors in place of powerpoint projector in sanctuary
                   Feb. 4th Meeting: Steve and Razz for sound, Bill from Willow AV for broadcasting equipment and Jeff and Sharon for workable layout
                   Wanting to ensure setup is movable as we experiment best layout for sanctuary
Progress as of Friday, January 29th, 2021
Design Team:  Ordering a vinyl sign to attached to Chisholm Hills sign at Road.  Next meeting Tuesday, Feb. 2nd
Project Team: Quotes coming in during the first week of February include Chimney, Foundation Wall, and Accessibility Ramp
                  Tree Removal around Lodge and Pole Barn by Clark's Trees week of Feb. 8th  
                  Email board for approval for professional cleaning of commercial kitchen and 'ice cream' bar.  $1900
                   Delau Fire Suppression Co will service our fire systems
 Tech Team:  Video equipment ordered for recording and live streaming.  Next meeting Monday, Feb.1
Cleaning:   Lodge wooden 'dance floor' steam cleaned
                  More cleaning done on women's Lodge locker room - emptied out old cleaning items in unused shower stall
                  Upper-level lodge organized and no essential items removed.
                 Moving boxes recycled. Rest of rafters vacuumed
Progress as of Friday, January 22nd, 2021
 Mail Box installed!!!  Internet functioning and phone (517 371-3010) scheduled for Monday, January 25th.  Lodge Kitchen thoroughly cleaned  Applied Imaging repairs printers and delivered new photo copier (Equipment damaged in the move)  Minister's Office setup and functioning  Office Manager's Office in an experimental setup until floor plan is finalized  Lodge Carpets cleaned.  Delau Fire suppression system leak repaired  First signage on Lodge Offices, some of the golf course signs taken down Electrical inspection check on plugs, etc.and minor repairs (throughout the Lodge) Many boxes unpacked Deep cleaning of top floor of Lodge Cleaned sump pump - several times - leak in basement from fire suppression system If you missed the January 17th Townhall to discuss the plan for the new property, click on this link to hear what was said.  
January 17th, 2021 TOWNHALL
Meeting Summary
1.
Townhalls
will be held once a month on the 3rd Sunday of the month at 2:00 pm for updates 2. 
Weekly updates
will be posted on the USCL Discussion Group Facebook page. If you are not a member of this page, simply request to be added. 3. 
Website Calendar will be "scheduling central" (CLICK HERE FOR LINK)
3.
OPENING for Volunteer Coordinator
to work with Jerry Podany to coordinate tasks and the number of people working at the building at the same time. 4.
Design/Aesthetics Team
:  Sue Winkelstern Team Lead - Meeting via Zoom on Tuesdays at 6:30.  Contact Sue (
sue.winkelstern@yahoo.com
) is interested in joining the team 5
. Kitchen Team Lead:
Nan Podany  6. 
Safety Team
to review COVID Procedures as well as building safety:  Team Lead OPEN.  Volunteers Maggie Bishop and Kay Batterson
Research Projects:
Ramp to Lodge Offices:  Chris McEnhill will research types and costs.
Items Needed
1. Small Refrigerator of Lodge Kitchen (small kitchen for employees and small groups) - COMPLETE week of Feb. 7th 
Future Activities
1.  Bookstore and possible Beverage Bar: Lisa Schmidt has volunteered to take this on.
IDEAS OFFERED
Connecting with neighbors - especially grand opening
Add MAP to newsletter to clarify our location
LINK TO VIRTUAL TOUR OF Main Buildings
IMMEDIATE NEEDS.  Based on our building inspection and walk throughs, there is a list of tasks identified which need our more immediate attention.  Jerry Podany is leading a new task team, along with Board President Dan Maynard, to meet with professionals re roof repair, tree removal, etc.  He is also supervising smaller tasks like checking for safety of electrical plugs and lights, weather stripping, deep cleaning, etc.  If you'd like to volunteer to take on some tasks, contact Jerry at JoeHazard50@gmail.com or at his cell phone 517.507.6595
We recognize that some decisions on what to do with the building will only happen after we have lived in the building for a while. Meanwhile, there is a lot of planning and preparation we can do now as long as we practice COVD safety procedures.
Note that each room has a posted list of things that need to be done.  You are welcome to adopt a task or a whole room.
POSSIBLE TASK TEAMS - there may be more or teams may be combined
Each new task team will need a team lead of one of two people
Task Team: Design – Coordinate with Music Team, Kitchen Team for Sanctuary, Fellowship space, and Signage Team
               Color scheme and guidelines using existing carpet. - This is necessary for planning of many of the other teams.
               Artwork locations
               Naming Rooms – coordinate with Signage Team
               Outlining planned usage for the rooms – especially Clubhouse upper and lower floors
Location of sanctuary is critical as we start bringing in equipment and setup to live stream services even prior to in-person services.  We likely will experiment is different layouts.  Considerations include PowerPoint projection, sound, COVID guidelines for social distancing, where to locate video/sound booth, etc.
 Task Team: Signage - Coordinate building and interior signs with Decorating Team
Road Sign - we would like this sooner than later
Building Signs
Room Signs
Task Team:  Necessary Renovation Location of upper-level Clubhouse bathroom 
               Clubhouse handicap entrance - adding a ramp as soon as possible
               Location of Jessica's office, possible removable of existing bar and plumbing.
               Possibles:  divide photo copier room into a minister's closet and photo copier space, 
                                  add doors from two small rooms off minister's office to the great room for general access
Existing Teams with new task: Technology plus Sun
day Music Team of Jeff English and Steve Edwards
               Setup of live streaming – coordinate with Decorating Team
               Setup sound system, risers, etc.
               Video/audio/live streaming booth
Task Team: Kitchen and Fellowship  Priority for this is driven by COVID restriction and in-person meetings
               Arrange for professional cleaning of kitchen.
               Organize kitchen equipment.
               Consider operations for fellowship, potlucks.
               Confirm with Bunnmaster and Dish washer companies our arrangements for ordering supplies.
Team: Safety (information to go to Ushers) Priority for this is driven by COVID restriction and in-person meetings
               Locate fire extinguishers.  Establish exit plan.  COVID Guidelines
AND WHAT ELSE COMES TO MIND???