Join us on Sundays at 10:30am... at the Unity Campus, 2395 Washington Road, Lansing (south of Willoughby, north of Holt Road) for our one-hour celebration service full of music, uplifting and thought-provoking messages and a group of welcoming and affirming people.
Directions to our church...
Click HERE for a map to the Unity Campus
F.A.Q.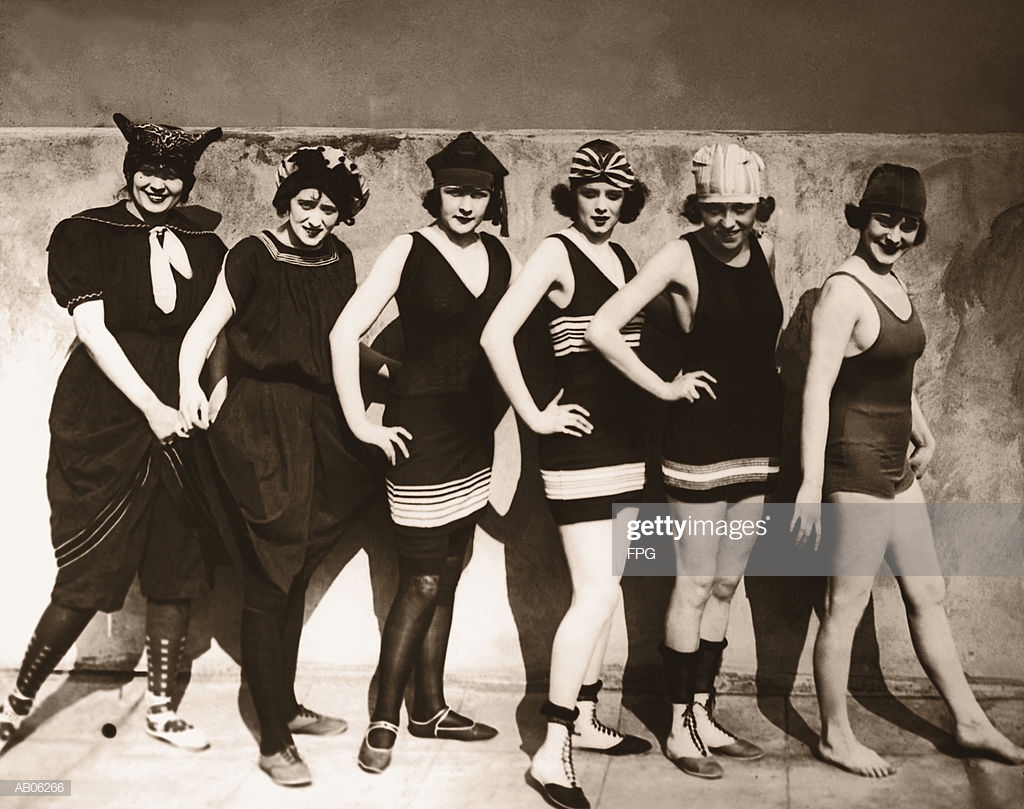 What should I wear?
We're more concerned with meeting your real life needs and blessing you for the coming week. So whether you dress casually or come in a dress or a tie, you'll fit right in.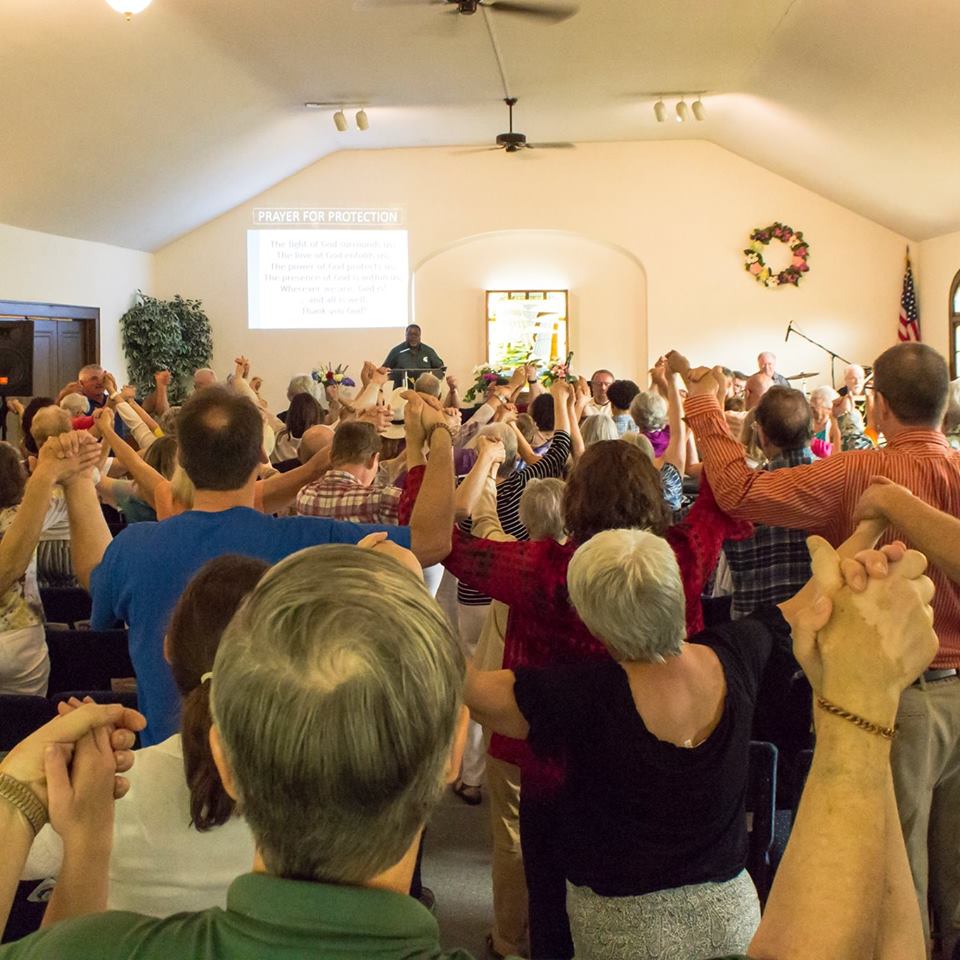 Who attends?
We have a very diverse community! We're proud that our spiritual community includes everyone, regardless of any cultural backgrounds, sexual orientation, social norms, nationalities or faith of origin. On any given Sunday, you can expect our attendance to be 30-60 plus a number of people joining us virtually.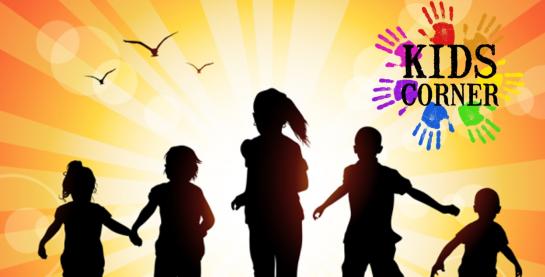 What's available for my kids?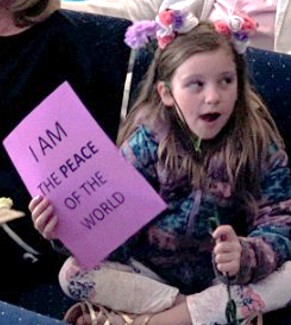 Our Youth and Family Ministry is holding the space for young people to become part of our dynamic program for our youth.  All ages are welcome at our Sunday services.  There is a family area especially for very young kids as part of our sanctuary room.  We also have an activity room right off the sanctuary where you can watch the service while the young people enjoy our library.
We do ask that children under 12 not be left alone unless they have a responsible person with them for safety.
What are the services like?
LIGHT, JOYFUL AND UPLIFTING! Loving, self-affirming, and practical messages help you to deal with real issues. People have often said, "Those words were just what I needed to hear!"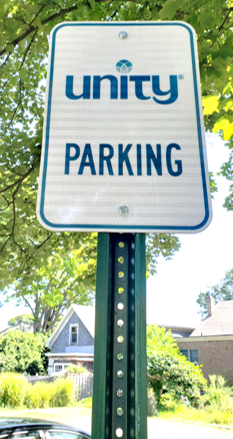 What about parking?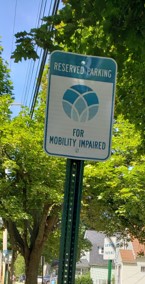 We have a large parking right next to the building.
Are you handicap-accessible?   
The Great Hall - located at ground level, we are fully barrier free and accessible for the sanctuary, bathrooms, kitchen, water fountains, and activity room.  There are a number of designated handicap parking places in the parking lot.  
The Lodge - our upper-level building, offers a ramp and an ADA compliant bathroom.
Barrier free access between the two buildings is only from the outside.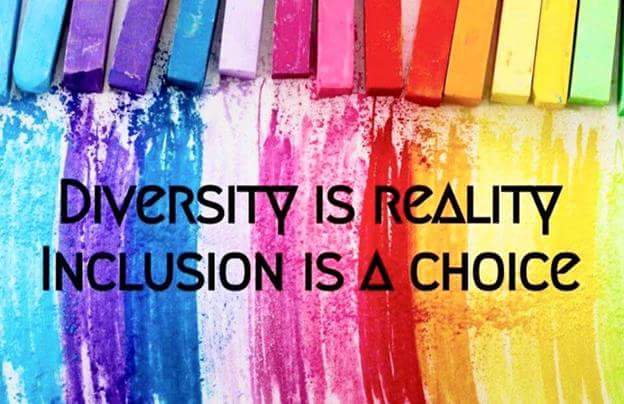 Is Unity an open and affirming denomination and
is Unity Spiritual Center of Lansing an open and affirming congregation?
Yes, and yes.  A number of the members of the congregation are part of the LGBTQ community. It is actually part of our bylaws that all members agree to a broad diversity statement in order to be a member.  Open and affirming extends far beyond the LGBT community to include open and affirming to the many diverse and rich expressions of the human condition - racial, physical abilities and different abilities, economic, relationship status, age, religious background, political affiliations.  
APPENDIX B - Unity Spiritual Center of Lansing's Diversity Statement
Developed by the Inclusion/Diversity Team
adopted by Board September 2022, to be presented to membership March 2023
    Unity Spiritual Center of Lansing, its members and affiliates, welcome with love all people in every form as God's creation. We embrace and honor the Divine within as the one common     denominator that we share on our human journey.
     We recognize the perfection represented in the mosaic of all humans by: race; culture; gender, sexual identity & orientation; body type; disability; economic status; neurodiversity; life experience; belief; ideas; and perspective.
      We strive to expand beyond our individual unconscious biases, blinders, ignorance, and inexperience to create a space where gaps are uncovered, opportunities to be Love in Action are identified, and wholeness is realized.
    We affirm and support Unity principles and programs that are non-discriminatory and inclusive in our teachings, policies, buildings, and within our communities.
We champion the course of human rights and social justice for all. However varied, we are one.
To read Unity Worldwide Ministry's Diversity Statement, click here
Our E-Newsletter... 
To read the most current ENews - click on the link in the "header" of the website that says "NEWSLETTER"
Scheduled to be sent out each Tuesday.    Occasionally there is a special edition.
The E-News info about upcoming events with an inspirational article by Lucille Olson designed to help you on your spiritual journey.
Click here to subscribe to the weekly ENews
Click here to read a sample ENEWS
 
Members' Comments...
Click HERE for some comments from our members & visitors:
 
Find Us/Like Us on Facebook...
Click on the following link:https://www.facebook.com/UnitySpiritualCenterofLansing/


Interview with Maya Angelou On Unity...
or Click on this link: