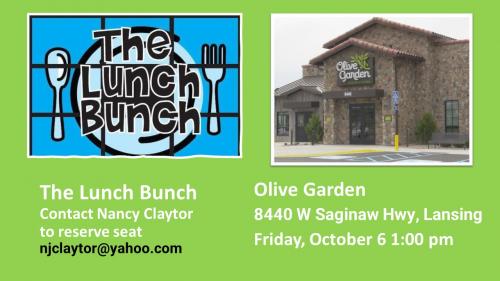 October Lunch Bunch
Olive Garden
8440 W Saginaw Hwy, Lansing, MI 48917
This is a monthly social group open to everyone. 
The "no host" lunch meets at a different local restaurant each month. 
At the gathering, the restaurant for the next month is chosen. 
Menu items usually run in the $10-$20 range.
It is helpful to contact Nancy Claytor if you plan to attend so that enough seats can be reserved.
But if you become free at the last minute, pop-ins are always welcome.