Enjoy this video for an over of the benefits of walking a labyrinth.
"Labyrinth Walking: Inside the Therapeutic Option for Meditation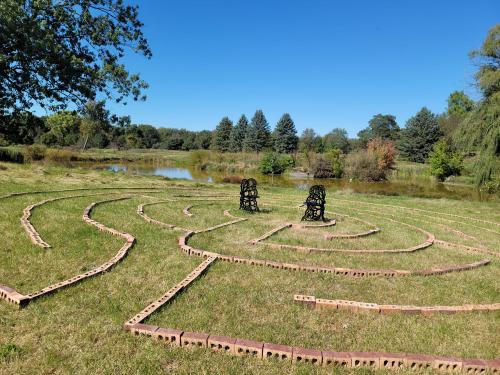 The labyrinth is a mini-version of L'Chartres. 
It is also designed in the manner of a native medicine wheel, aligned to the 4-directions.
Walk the labyrinth at your leisure. 
Linger awhile in the center.
Enter with a question.
Leave with guidance and insight.