Trees do best when they are in community with other trees.  So be like a tree in 2023.
Why have those fun growth experiences solo?  Make some great connections at a Unity social event. 
Lots to choose from.
Movie nights, Lunches, Classes, and more!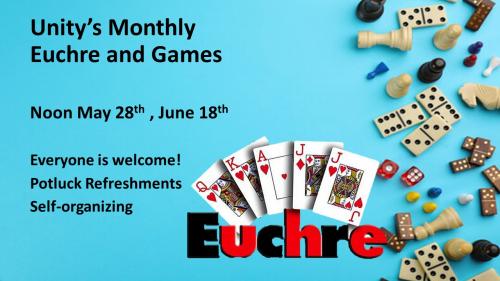 NEW in 2023
Join together on Sunday afternoons for Euchre and Board Games
Bring a friend.
This is a "self-serve" event.  
Potluck snacks
Bring your board game
Organize Euchre tables
---
COMMUNITY ART PROJECT
Art Director: CJ Pratt
Help make angel wings with your hand prints.
Paint and gloves supplies.